---
Sale
100% Natural
Recommended for: soothing distressed skin & reviving damaged hair
Let this deeply soothing, deliciously fragrant coconut oil sweet-talk your skin and hair into pure, silky-soft tranquility.
_ Light and fast absorbing
_ Calms angry, very dry skin
_ Smoothes rough, abused hair
_ Pure and cold-pressed
_ Sourced from a USDA-certified organic farm
_ Perfect for: skin suffering from red patches and flaking, hair with split ends and heat damage
Good for Others. This premium grade organic coconut oil from a USDA certified organic farm in Quezon province gives small-scale farmers up to 10x their usual daily income from low-value farming.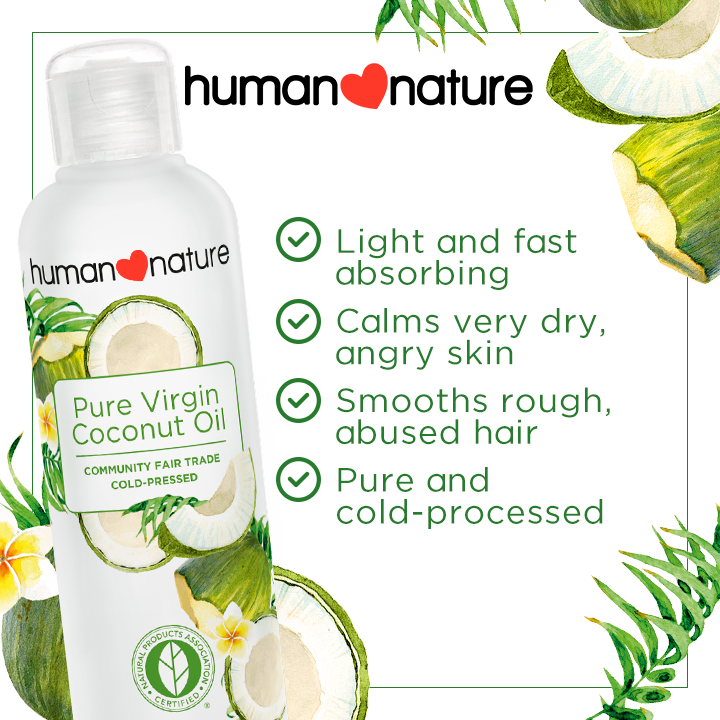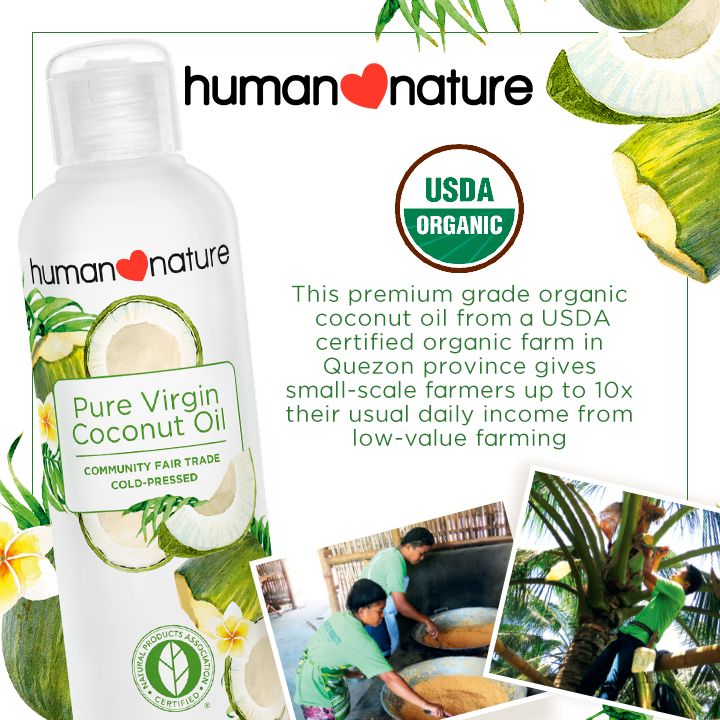 Other Human Heart Nature Beauty Oils